Featured Project:
Fountain House Remodel
THIS 100 YEAR OLD HOME SAT VACANT WITH MAJOR LEAKS FOR A DECADE. WE WERE HONORED TO REPAIR AND RESTORE IT TO HER FORMER BEAUTY.
After we finished the major structural repair, which included jacking up the house and replacing one entire wall and foundation, we stayed on to completely renovate the entire home. We repaired all the plaster walls, painted everything, replaced or refinished all the original hardwood floors, and designed and built an island for the kitchen.
We had to run all new plumbing, a lot of new electric, and add bathroom/kitchen vents that didn't exist prior to the renovation. You might be surprised what a house this old needs to have done but we weren't; it's all part of what we do.
The hardest part was working without air-conditioning in the North Carolina summer heat!
Some picture of the house before we started working.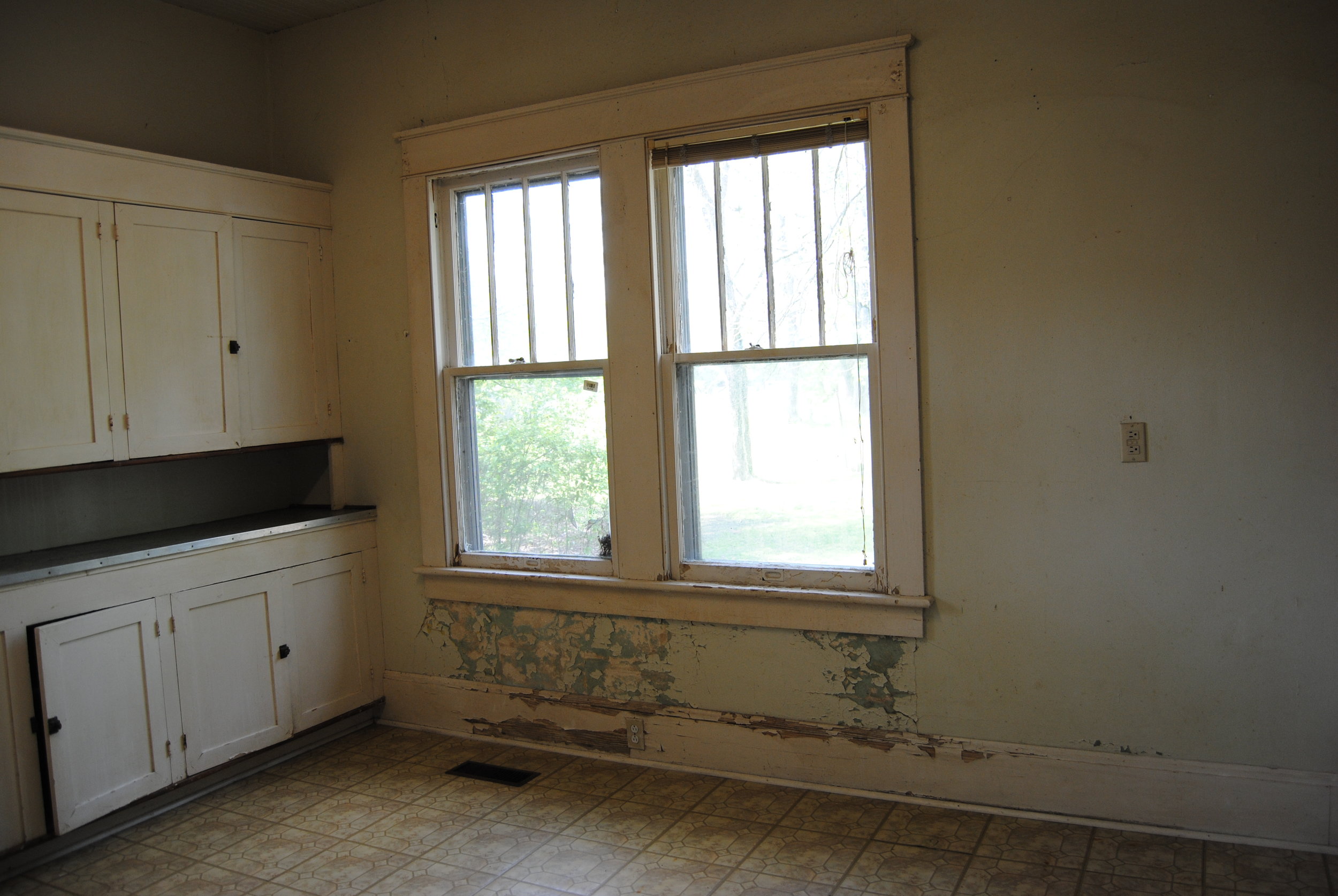 Pictures of the house after we remodeled and made it a livable home again.