Give It A Tiny Bit of Character
We feel that the atmosphere of your home is just as important as it's size so we look for materials not only of high quality but also ones that look good. Where possible we choose to use reclaimed materials for the look as well as the emotional impact. You can be assured that each of our homes is custom and each has a unique character all its own.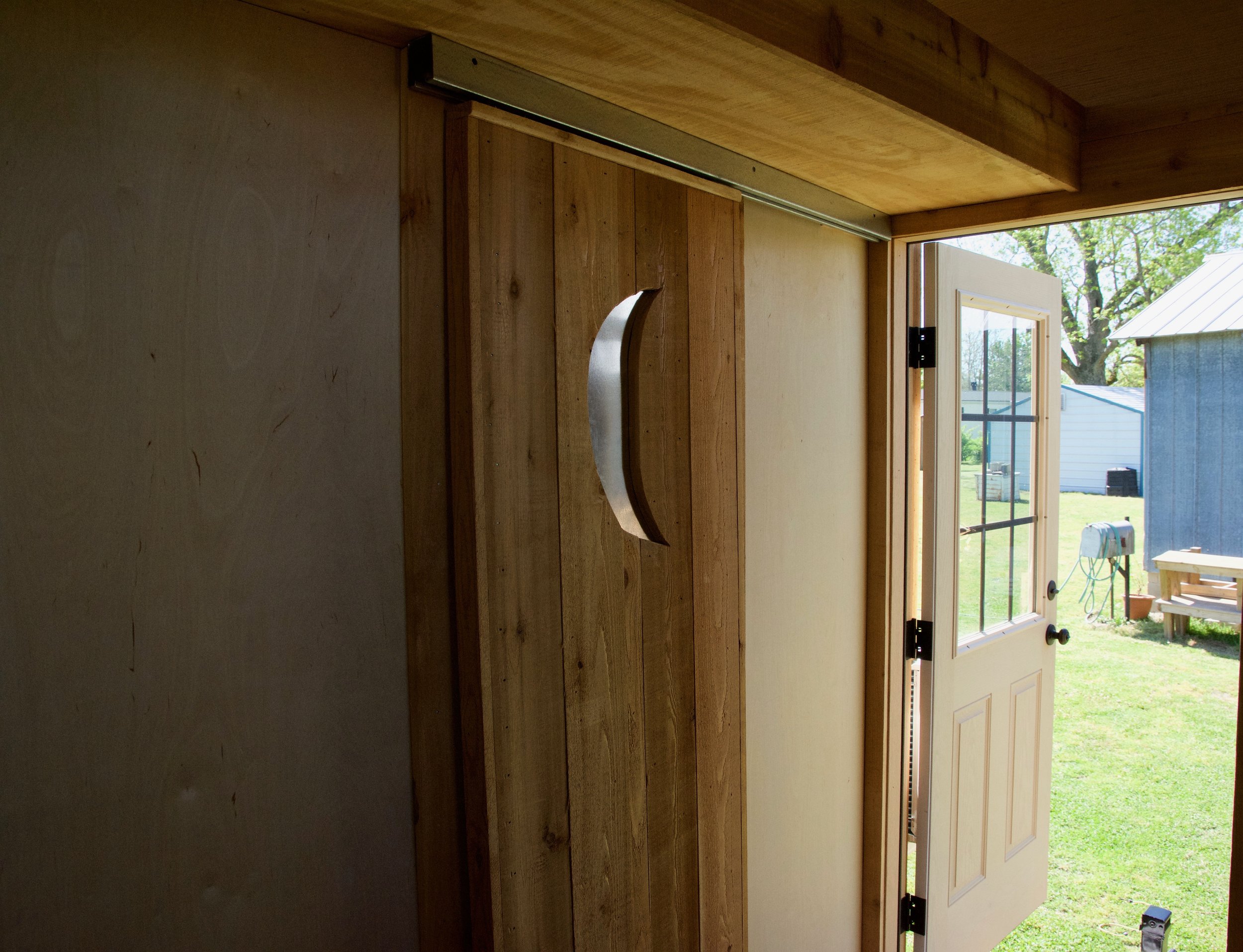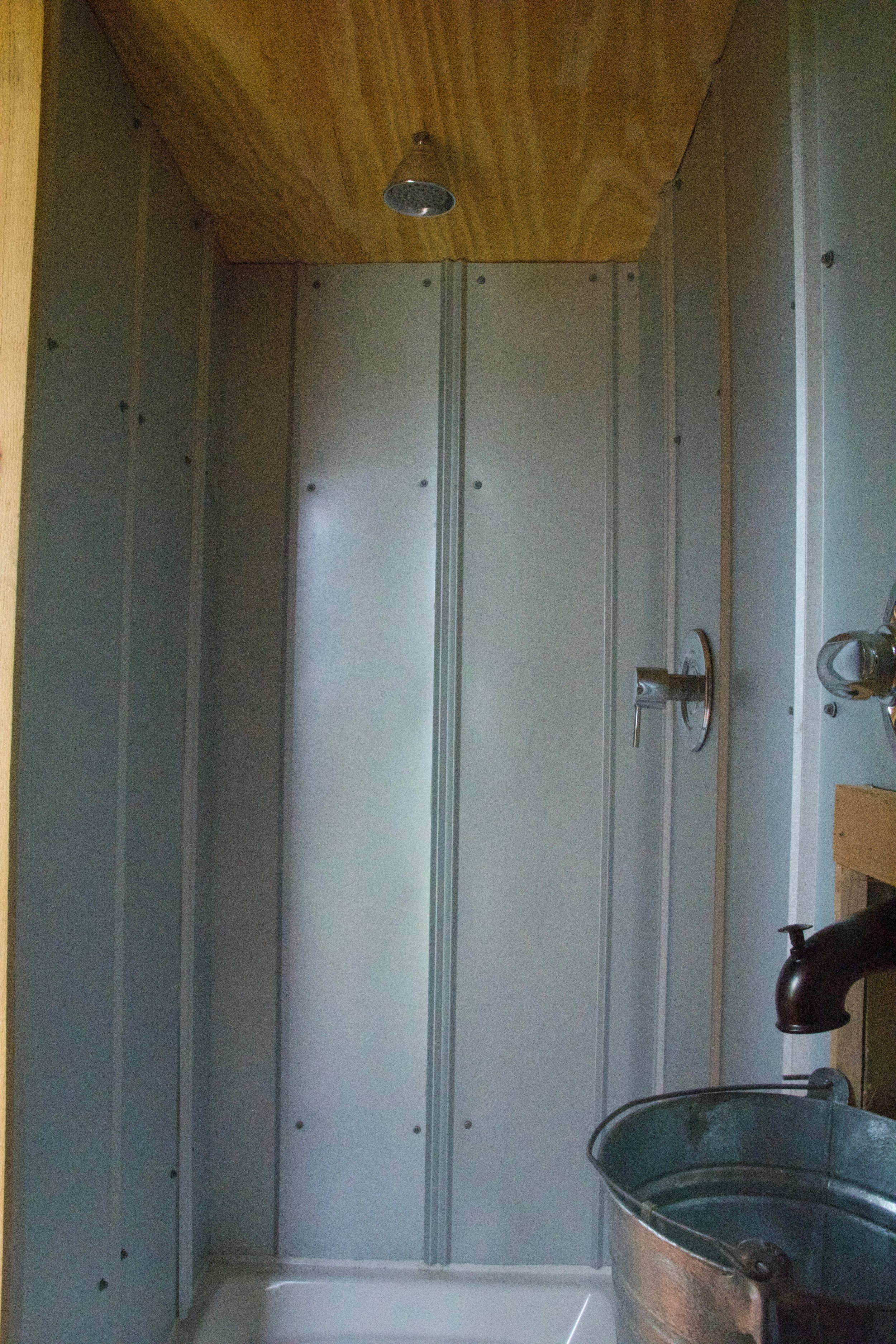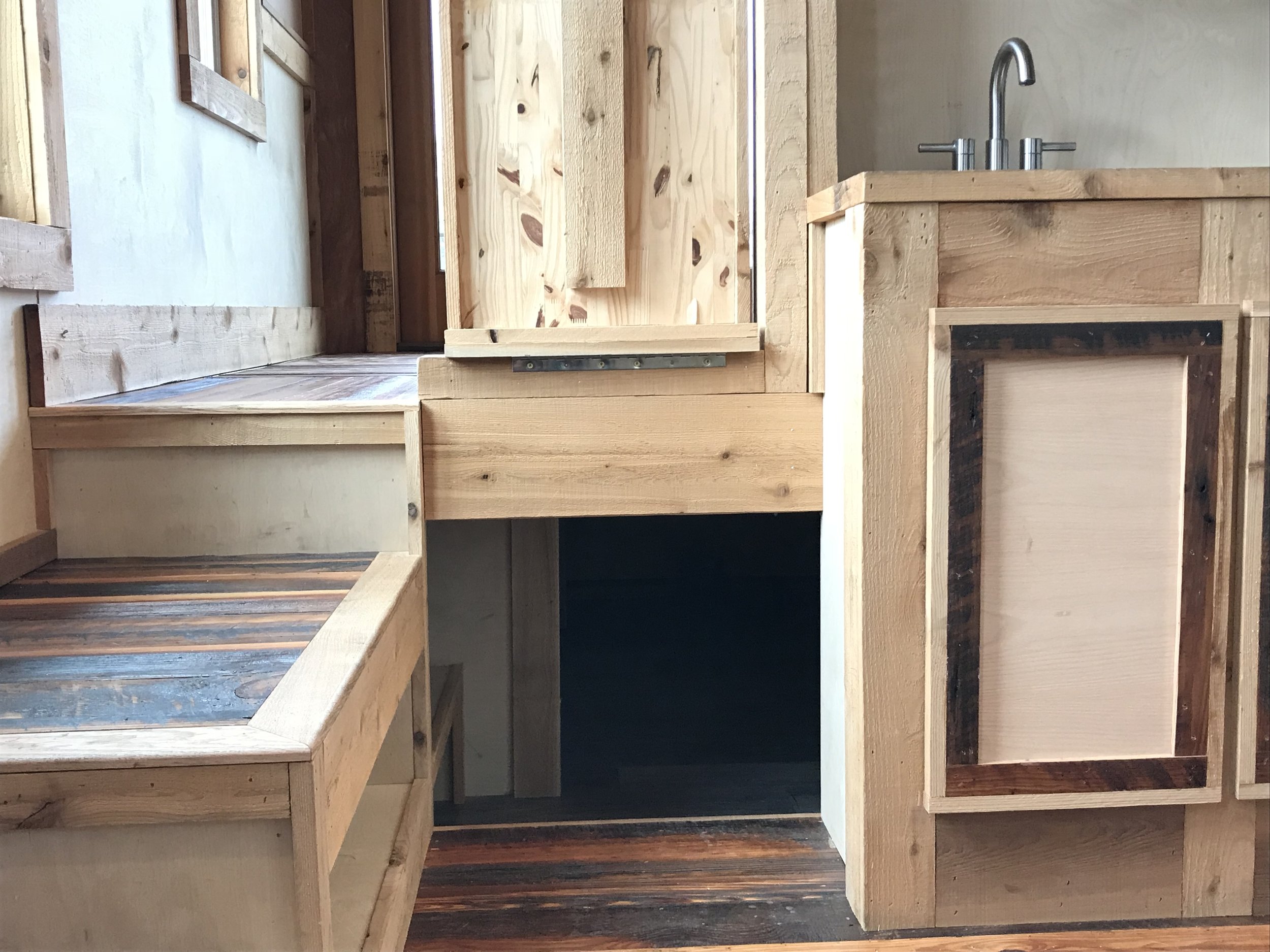 it's ok to play
"its okay to play" was built as a rental and showcase of our love for living tiny. Being innovative AND have fun while doing it were paramount in our version of a portable vacation home. We would love to custom build your tiny.
Andrew Odom -Founder of TinyHouseNC and Organizer of the Tiny House NC Street Festival: "I have been a part of the modern tiny house movement since 2009 and in those 10 years I have seen countless tiny house designs. Never before have I seen one with more custom craftsmanship, intuitiveness, or creativity than "Its OK to Play." Strathy has defined what we should expect in truly functional THOWs."
A-Frame
Our buddy Deek at Relax Shacks.com designed this popular DIY A-frame and sent us a set of plans to let us put our spin on it.This is results of his plans along with recycled doors and windows as well as floors made out of old book pages.